In 1944 Norman Mailer, fresh from boot camp at Fort Bragg, shipped to the Philippines to serve with the 112th Cavalry Regiment from San Antonio. "I got to know a fair amount about Texas over the next year—and Texans," he says. "For years afterward in New York, when trouble was brewing on the street, I would do my best to talk in a Texas accent." So it is fitting that his papers now reside at the Harry Ransom Humanities Research Center at the University of Texas at Austin. The Mailer collection has something of the titanic character of the author. It weighed in at more than twenty thousand pounds and contains pretty much everything that ever crossed his desk: his first, unpublished novel, "No Percentage," which he wrote as an undergraduate; some twenty-five thousand of his letters, including correspondence with Aldous Huxley, James Baldwin, and Truman Capote; his collection of CIA files; the tags for his late standard poodle, Tibo; and the lyrics to his song "Alimony Blues." The notes and sketches here—a first glimpse from the archive, where cataloguing is underway—are from Mailer's early working life, and reflect the avidity with which his imagination feeds on reality and he, in turn, makes what he imagines real.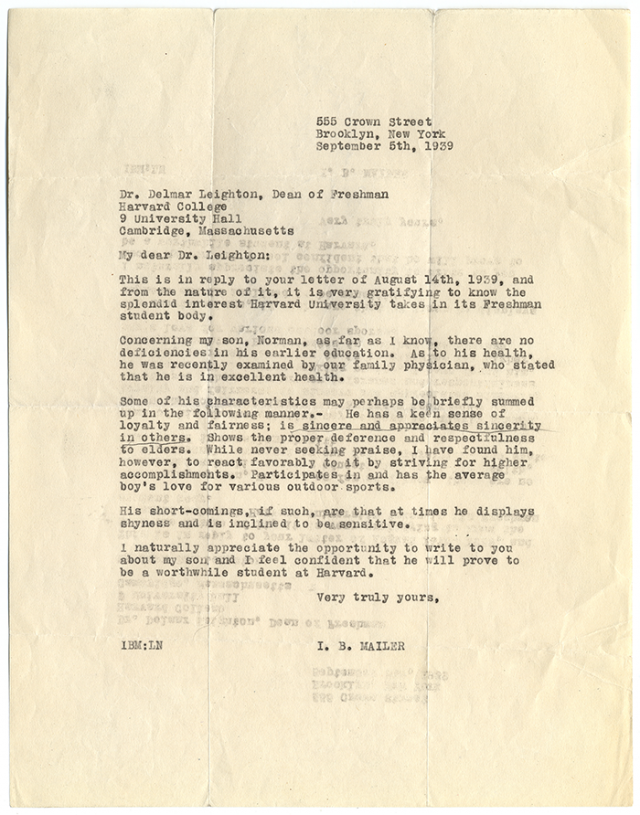 A letter from Isaac B. Mailer to Delmar Leighton, Dean of Freshmen, Harvard College, September 5, 1939, in response to a form letter from the dean asking Mailer's father to comment on his son's special characteristics and preparedness for higher education.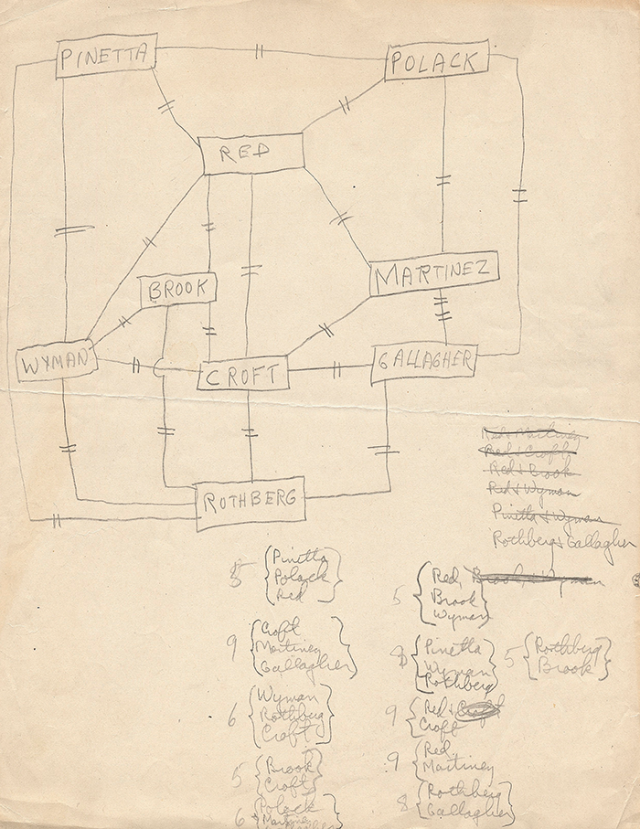 Mailer's sketch of the island of Anopopei for The Naked and the Dead.
Want to keep reading?
Subscribe and save 33%.
Subscribe Now
Already a subscriber? Sign in below.