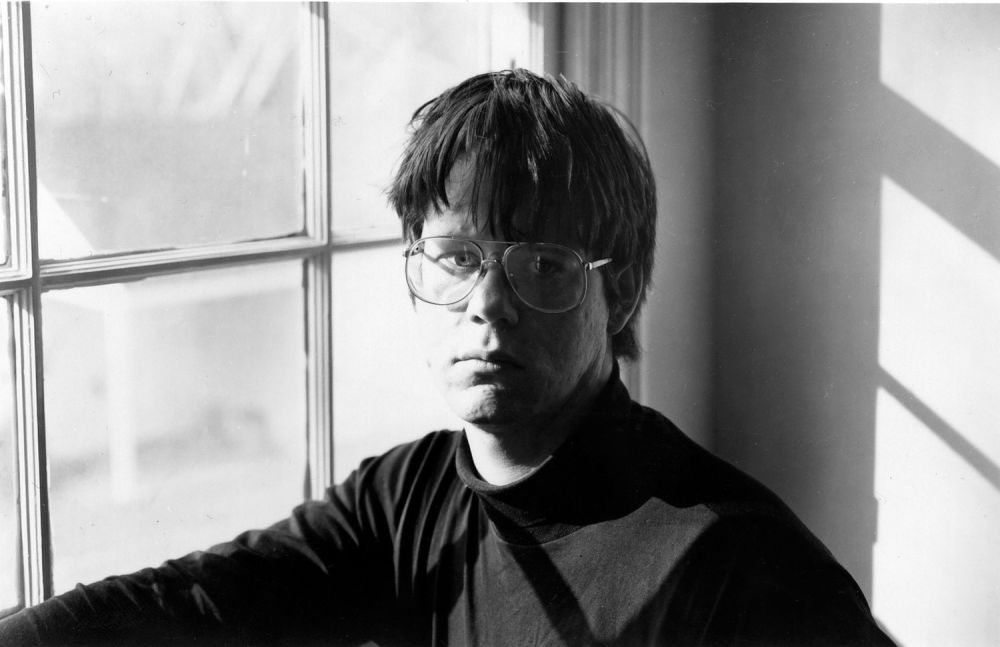 William T. Vollmann, the author of eleven books, all published since 1987, has become known for his highly unusual prolificity, for his extraordinary stylistic pyrotechnics, for the unique engagement of his own personality with his work, and for the quite staggering ambition of his literary projects. He also has begun to achieve a certain notoriety for his parallel career as a professional adventurer.
At twenty-two, Vollmann traveled to Afghanistan in the hopes of aiding the mujahideen rebels in their struggle against the Soviet army. His less than successful efforts are recounted in the tragicomic memoir An Afghanistan Picture Show (1992). In the early eighties, while living in San Francisco, he befriended the prostitutes in the Tenderloin to gather material for his first story collection, The Rainbow Stories (1989).
For over a decade Vollmann has been at work on Seven Dreams: A Book of North American Landscapes, a grand multinovel project to recreate the history of the North American continent. "I'd like to see these books taught in history classes," he has said. The Ice-Shirt(1990) recounts the brief colonization of a part of the continent by the Vikings; Fathers and Crows (1992) tells of the relationships among the French Jesuit priests and the Iroquois and Huron Native Americans; and The Rifles (1994), the third novel to be written (actually the sixth in the series), focuses on the exploits of British explorer Sir John Franklin, who died on a naval expedition to the Canadian Arctic. To research The Rifles, Vollmann spent two weeks at an abandoned weather station at the magnetic North Pole, where his sleeping bag didn't warm him and he began to hallucinate from lack of sleep: "Every night now he wondered if he would live until morning," he writes.
Vollmann's other works include the short-story collection Thirteen Stories and Thirteen Epitaphs (1991), as well as the novels Whores for Gloria; or, Everything Was Beautiful Until the Girls Got Anxious (1992) and The Royal Family, which was published earlier this year.
Though it was updated this fall, the main portion of this interview took place in New York City in the fall of 1993. Vollmann was traveling to promote his most recent publication, the episodic novel Butterfly Stories. We talked in the small living room of his sister Sarah's Hell's Kitchen apartment, where Vollmann was staying while in New York.
INTERVIEWER
You've written and published an incredible amount of material since your first novel came out in 1987. Are you impressed with your rate of production?
WILLIAM T. VOLLMANN
Well, no. I work fast for different reasons. Partly it's because I really enjoy doing it; partly it's that from time to time my publishers were paying me almost nothing. I didn't want to do anything else but write, which meant that I had to write more books to pay my bills. Now I'm doing more journalism and working harder than ever, but I really like it. I've written a bunch of books, and I think that the time has just about come for me to slack off a little bit, try to enjoy life and also paint more watercolors of girls with no clothes on.
INTERVIEWER
Sounds pleasant.
VOLLMANN
One of the things that I had to do occasionally while I was collecting information for that prostitute story, "Ladies and Red Lights" from The Rainbow Stories, was sit in a corner and pull down my pants and masturbate. I would pretend to do this while I was asking the prostitutes questions. Because otherwise, they were utterly afraid of me and utterly miserable, thinking I was a cop.
INTERVIEWER
Not the most comforting sight though . . .
VOLLMANN
Perhaps not. But I have no problem like that anymore—what helps me now are the watercolors. I paint nudes of them, and I can chat with them while I paint them. They feel really sorry for me because they look at the watercolors, which are not a hundred percent figurative, and they think that they are really atrocious. So they just imagine that I am a total loser. They open up to me, and I give them money and they give me all kinds of things. It works out pretty well.
INTERVIEWER
Do you have any formal training in art?
VOLLMANN
No. I would enjoy taking a couple of art classes. I met this woman the other day who does beautiful watercolors of flowers. I would love to learn some tricks from her.
INTERVIEWER
Do you usually write or take notes when you're in the midst of these experiences?
VOLLMANN
Always.
INTERVIEWER
As a rule, how many hours a day do you work on your writing?
VOLLMANN
My work habits have never been structured. It's just something I do as much as I can. For the first few books, it was pure enjoyment. Now, the enjoyment is not there quite as much because my hands hurt all the time when I type.
INTERVIEWER
When did your hands start to go bad?
VOLLMANN
Right when I turned thirty. Fathers and Crows is where I put in the most time—working sixteen-hour days.
Want to keep reading?
Subscribe and save 33%.
Subscribe Now
Already a subscriber? Sign in below.