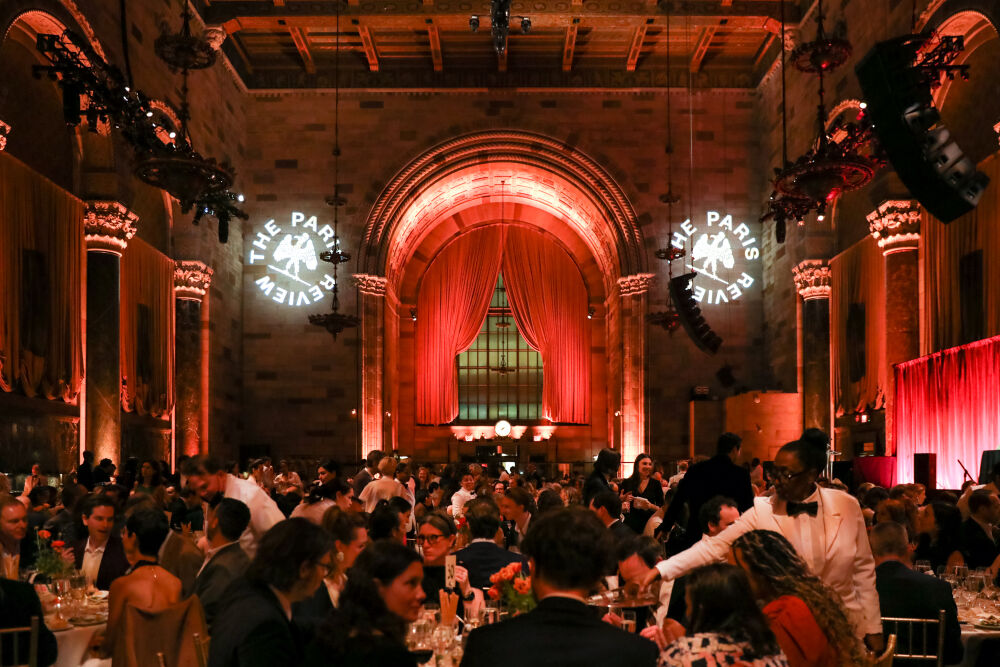 Since 1953, The Paris Review has been a home for writing and art that is unafraid to take risks, the kind of work that invites the reader into proximity with another singular consciousness. In our pages, readers can encounter remarkable new voices alongside established names, glimpse behind the scenes of the writing process in in-depth interviews with literary titans, and experience extraordinary visual art.
The Review is also an independent 501(c)(3) nonprofit organization. At the annual Spring Revel, we gather to celebrate the magazine, honor writers we admire, and raise crucial funds for the future. Revel proceeds enable us to continue to publish beautiful, daring writing and art in print and online; produce our groundbreaking podcast; host inspiring live events; and dream up new projects to support writers and delight readers.
The 2024 Spring Revel will take place on April 2, 2024 at Cipriani 42nd Street in New York. Additional event details, including how to reserve tickets, will be posted here in the coming months.