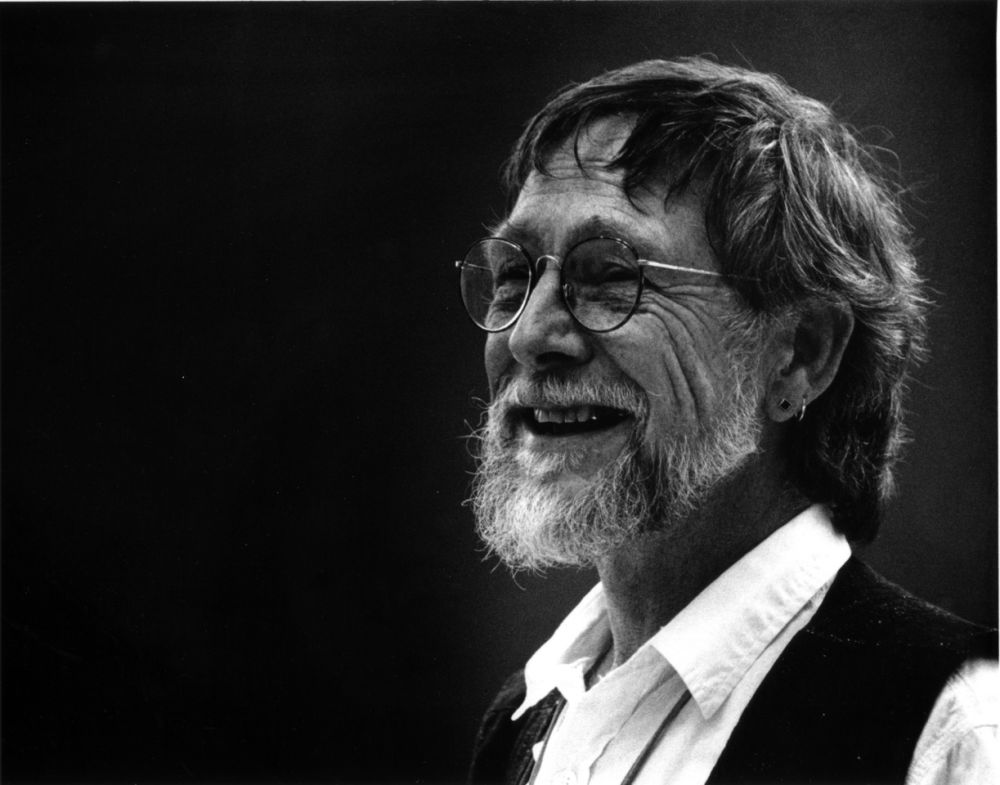 Gary Snyder is a rarity in the United States: an immensely popular poet whose work is taken seriously by other poets. He is America's primary poet-celebrant of the wilderness, poet-exponent of environmentalism and Zen Buddhism, and poet-citizen of the Pacific Rim—the first American poet to gaze almost exclusively west toward the East, rather than east toward Western civilization. A Snyder poem is instantly recognizable, and often imitated badly: an idiosyncratic combination of the plain speech of Williams, the free-floating, intensely visual images of Pound, and the documentary information of both; the West Coast landscape first brought to poetry by Robinson Jeffers and Kenneth Rexroth; the precise and unallegorized observation of everyday life of the classical Chinese poets; and the orality of Snyder's fellow Beats.
He may well be the first American poet since Thoreau to devote a great deal of thought to the way one ought to live and to make his own life one of the possible models. In person, he is full of humor and surprisingly undogmatic, with the charisma of one who seems to have already considered long and hard whatever one asks him. Snyder is an encyclopedia of things both natural and artificial: what they are, how they were made, what they are used for, how they work. Then he quickly places each thing into a system that is ecological in its largest sense. Now in his mid-sixties, he would be a likely choice for a personal sage: sharp, wise, enthusiastic, and an unexpectedly good listener.
Gary Snyder was born in San Francisco in 1930. Shortly thereafter, he moved to the Pacific Northwest where he worked on his parents' farm and seasonally in the woods. While attending Reed College, he held jobs as a logger, seaman, and fire lookout for the U.S. Forest Service. In 1951, he graduated with degrees in literature and anthropology. After a semester of linguistics study at Indiana University, he transferred to the University of California at Berkeley to study Oriental languages. There, he became actively involved in the burgeoning West Coast poetry scene.
In the summer of 1955, Snyder worked on a trail crew in Yosemite National Park and began to write the first poems he felt were truly his. At the Six Gallery reading in San Francisco, he debuted his poem, "A Berry Feast," inspiring an interest in Zen Buddhism that became a hallmark of Beat writing. In 1956, he left the United States for what was to become a twelve-year residence abroad, spent largely in Japan. In Kyoto he pursued an intensive Zen Buddhist practice. During this period, he also worked in the engine room of a tanker traveling along the Pacific Rim, and then spent six months in India with Allen Ginsberg. Together, they had a notable discussion of hallucinogens with the Dalai Lama. In 1959, his first book of poetry, Riprap, was published in Japan, followed by Myths and Texts (1960) and two pamphlets in 1965 that gained him a wide readership: Riprap and Cold Mountain Poems and Six Sections from Mountains and Rivers Without End. His most notable nonfiction works include Earth House Hold (1969), The Old Ways (1979), and The Real Work (1980). In 1975 he won the Pulitzer Prize for his poetry collection Turtle Island.
Snyder returned to the United States in 1969 to build a house in the foothills of the northern Sierra Nevada, where he lives today. Since 1985, he has taught at the University of California at Davis, where he helped develop a new academic discipline based on studies of nature and culture. As a spokesperson for "those without voice— the trees, rocks, river and bears—in the political process," Gary Snyder has become, as U.S. poet laureate Robert Hass put it, "a major poet and ethical voice" in American letters.
The interview took place before an audience at the Unterberg Poetry Center of the 92nd Street Y in New York City on October 26, 1992, and was later updated. What the transcript doesn't show is how often the conversation was punctuated by laughter.
INTERVIEWER
When Jerry Brown of California was running for president, people were kidding you that if he were elected, you would be named secretary of the interior. Now, the thing that interests me about this is that you are the only poet in America for whom there is any scenario, no matter how far-fetched, of actually entering into real political power. Is this something you think poets ought to do? Would you do it?
SNYDER
I've never thought seriously about that question. Probably not, although I am foolish enough to think that if I did do it, I'd do it fairly well, because I'm pretty single-minded. But you don't want to be victimized by your lesser talents. One of my lesser talents is that I am a good administrator, so I really have to resist being drawn into straightening things out. The work I see for myself remains on the mythopoetic level of understanding the interface of society, ecology, and language, and I think it is valuable to keep doing that.
INTERVIEWER
But it is abnormal for poets not to be involved in the state. The United States remains an exception to most of the rest of the world, where poets commonly have served as diplomats or as bureaucrats in some ministry.
SNYDER
Oh true. The whole history of Chinese poetry is full of great poets who played a role in their society. Indeed, I do too. I am on committees in my county. I have always taken on some roles that were there for me to take in local politics, and I believe deeply in civic life. But I don't think that as a writer I could move on to a state or national scale of politics and remain a writer. My choice is to remain a writer.
INTERVIEWER
Let's get on to the writing and go back forty years or so. One of the amazing things about your work is that you seemed to burst on the scene fully formed with Riprap and Cold Mountain Poems, which were published in 1959 and 1958 but written earlier in the fifties when you were in your twenties. The poems in both books are unmistakably Snyder poems, and apparently, unlike the rest of us, you are not embarrassed by the work of your youth, for you picked eighteen of the twenty-three poems in Riprap for your Selected Poems.
SNYDER
Actually the poems in Riprap are not the poems of my youth. Those are the poems that I've kept because those were the ones I felt were the beginning of my life as a poet. I started writing poems when I was fifteen. I wrote ten years of poetry before Riprap. Phase one: romantic teenage poetry about girls and mountains.
INTERVIEWER
You're still writing that!
SNYDER
I realized I shouldn't have said that as soon as the words were out of my mouth. I would like to think that they are not romantic poems but classical poems about girls and mountains. The first poet that touched me really deeply, as a poet, was D. H. Lawrence, when I was fifteen. I had read Lady Chatterley's Lover and I thought that was a nifty book, so I went to the library to see what else he had written, and there was something called Birds, Beasts and Flowers. I checked that out. I was disappointed to find out that it wasn't a sexy novel, but read the poems anyway, and it deeply shaped me for that moment in my life.
And then phase two, college. Poems that echoed Yeats, Eliot, Pound, Williams, and Stevens. A whole five years of doing finger exercises in the modes of the various twentieth-century masters. All of that I scrapped; only a few traces of that even survive. I threw most of them in a burning barrel when I was about twenty-five.
So when I wrote the first poems in Riprap it was after I had given up poetry. I went to work in the mountains in the summer of 1955 for the U.S. Park Service as a trail crew laborer and had already started classical Chinese study. I thought I had renounced poetry. Then I got out there and started writing these poems about the rocks and blue jays. I looked at them. They didn't look like any poems that I had ever written before. So I said, these must be my own poems. I date my work as a poet from the poems in Riprap.
INTERVIEWER
What got you back to poetry at that moment? Was it primarily the landscape?
SNYDER
No, it just happened. What got me back to poetry was that I found myself writing poems that I hadn't even intended to write.
INTERVIEWER
And what poets were important to you then? Who were the masters at this point?
SNYDER
When I was twenty-two or twenty-three, I began working with Chinese and found myself being shaped by what I was learning from Chinese poetry, both in translation and in the original. And I had been reading Native American texts and studying linguistics.
INTERVIEWER
What were you finding in Chinese poetry at that time?
SNYDER
The secular quality, the engagement with history, the avoidance of theology or of elaborate symbolism or metaphor, the spirit of friendship, the openness to work, and, of course, the sensibility for nature. For me it was a very useful balancing force to set beside Sidney, The Faerie Queene, Renaissance literature, Dante. The occidental tradition is symbolic, theological, and mythological, and the Chinese is paradoxically more, shall we say, modern, in that it is secular in its focus on history or nature. That gave me a push.
Want to keep reading?
Subscribe and save 33%.
Subscribe Now
Already a subscriber? Sign in below.