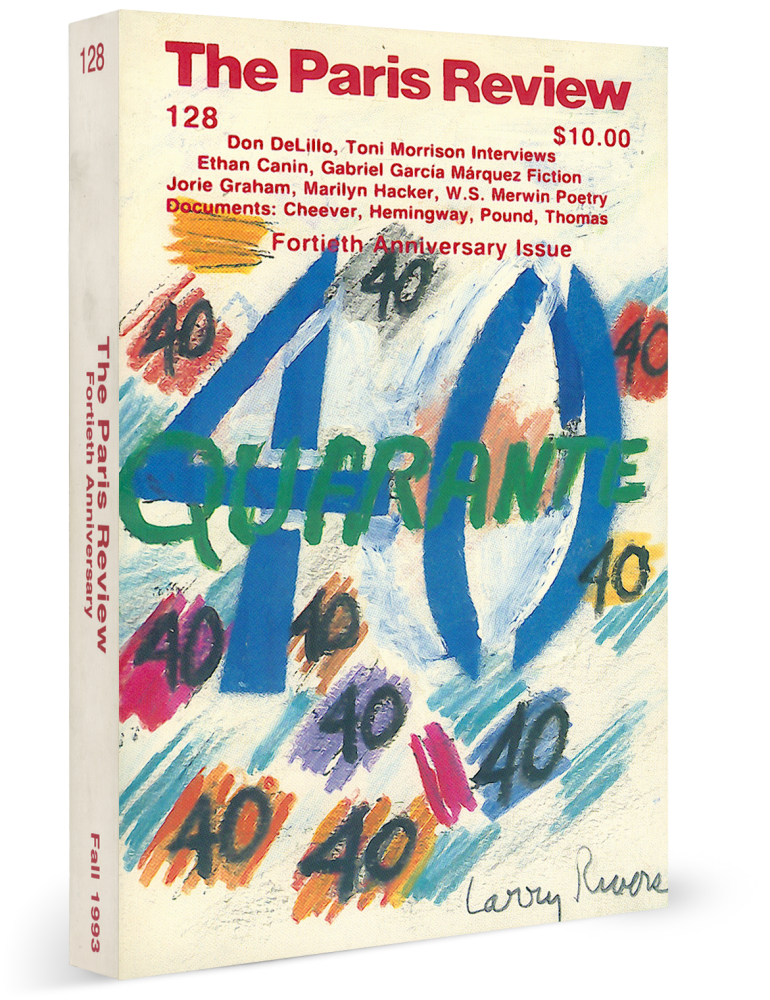 40th Anniversary Issue.
"We're all one beat away from becoming elevator music": Don DeLillo on the Art of Fiction.
An interview with Toni Morrison.
John Cheever on the literary life.
Stories by Ethan Canin, Gabriel García Márquez, Marcia Guthridge, and Jeanette Winterson. Poems by Jorie Graham, Marilyn Hacker, and Pattiann Rogers.