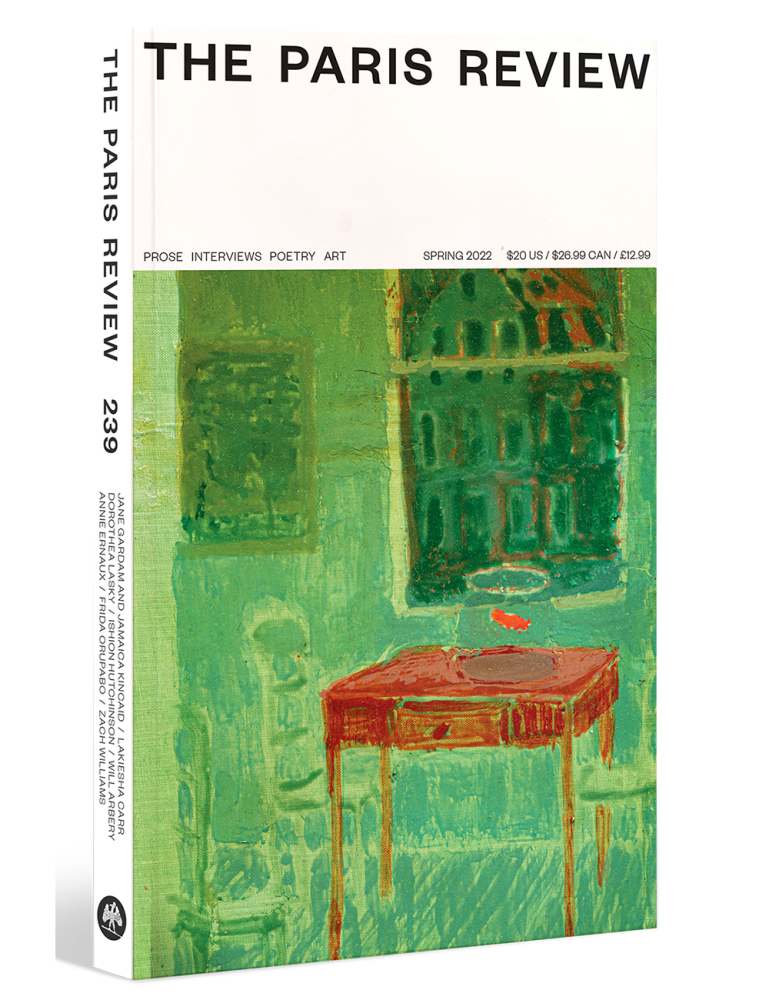 Jane Gardam on the Art of Fiction: "Sometimes I wish I'd kept a diary. I love diaries. I wrote the books instead, I suppose." Jamaica Kincaid on the Art of Fiction: "I suppose that my work is always mourning something, the loss of a paradise—not the thing that comes after you die, but the thing that you had before."

Prose by Lakiesha Carr, Will Arbery, and Annie Ernaux.

Poetry by Dorothea Lasky, Christian Bök, and Monica Sok.

Art by Frida Orupabo and Birdie Lusch.