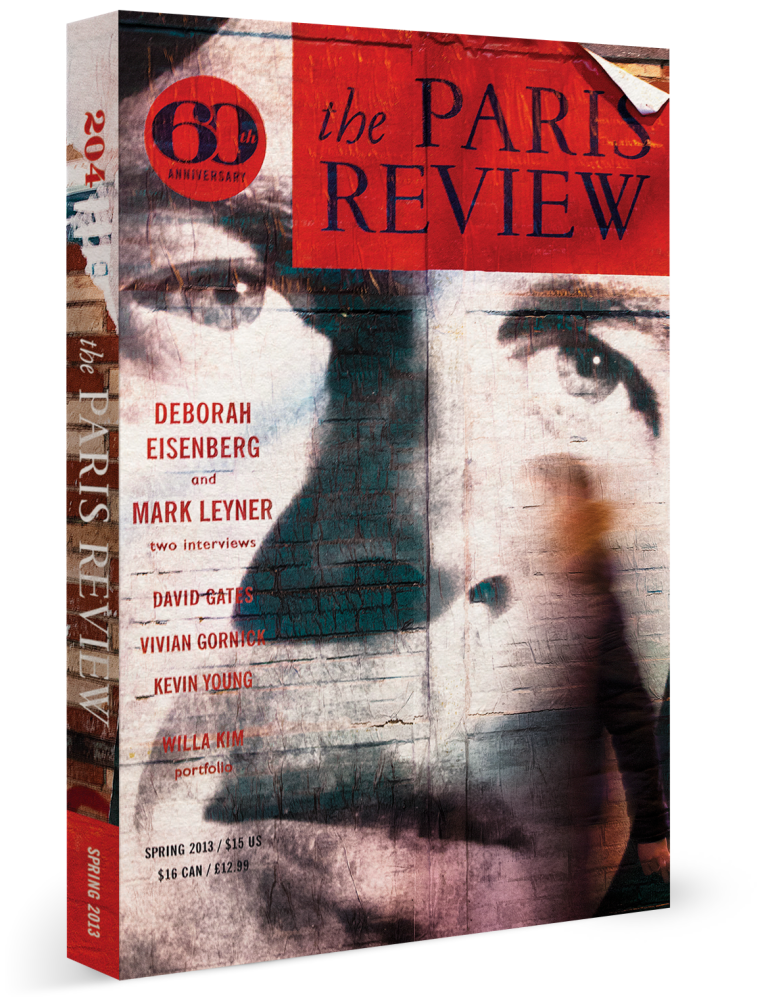 Deborah Eisenberg on the art of fiction: "You write something and there's no reality to it. You can't inject it with any kind of reality." And Mark Leyner: "I emerged with a torn shirt, sweaty—and victorious. That's what my experience of writing The Sugar Frosted Nutsack was like. Battling this pterodactyl in the closet with a pan."
New fiction from Ottessa Moshfegh, David Gates, Tess Wheelwright, Mark Leyner, Adam O'Fallon Price, and Adelaide Docx, and essays by Vivian Gornick and David Searcy.
Poems by Peter Cole, Sylvie Baumgartel, Stephen Dunn, John Freeman, Tony Hoagland, Frederick Seidel, Ange Mlinko, Melcion Mateu, and Kevin Young. A portfolio from the archives of Willa Kim.
Cover: JR, Unframed: George Plimpton, 1967, from a photograph by Henry Grossman.