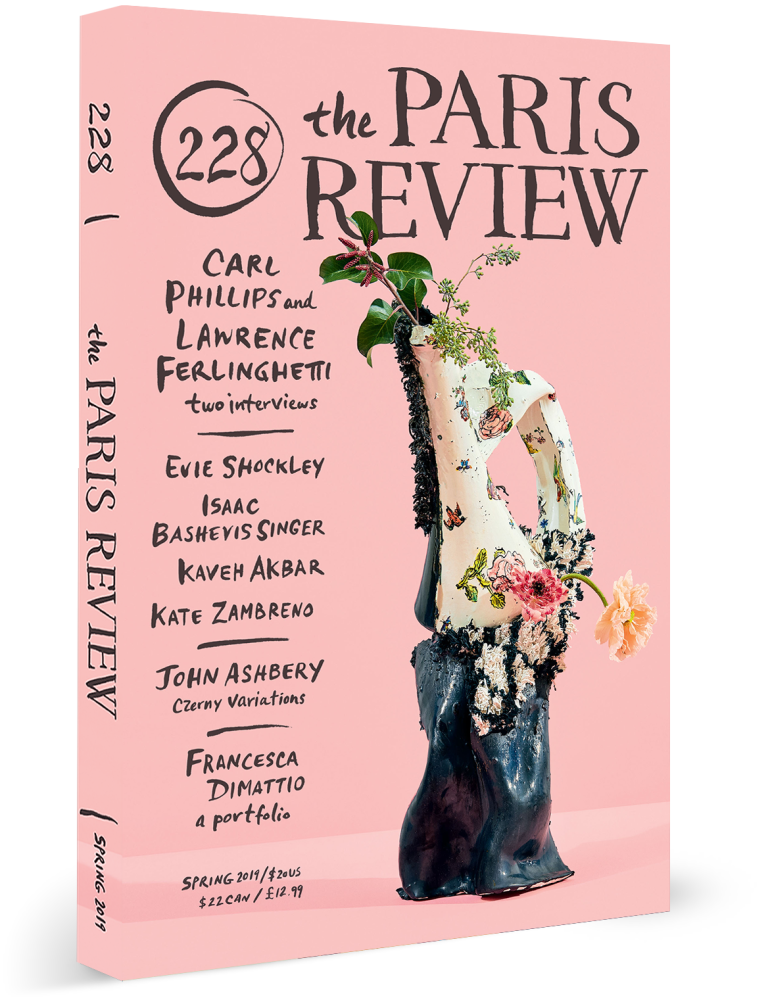 Carl Phillips on the Art of Poetry: "Conformity bores me, as does predictability. I want stability in my life, sure, but on my own terms. And I don't go to poems for that stability." Lawrence Ferlinghetti on the Art of Poetry: "I'm not at all interested in talking about method. You might say it's a stage secret. That's what the poet thrives on."
Fiction by Nick Fuller Googins, Peter Orner, Isaac Bashevis Singer, J. Jezewska Stevens, Souvankham Thammavongsa, Hebe Uhart, and Kate Zambreno.
Poetry by Kaveh Akbar, John Ashbery, Malachi Black, Franny Choi, John Lee Clark, Eduardo C. Corral, Taylor Johnson, Bhanu Kapil, Philip Metres, Natalie Scenters-Zapico, Evie Shockley, Danez Smith, Patricia Smith, Brandon Som, James Tate, and Monica Youn.
Nonfiction by Sarah Manguso. A portfolio by Francesca DiMattio, with an essay by Major Jackson.