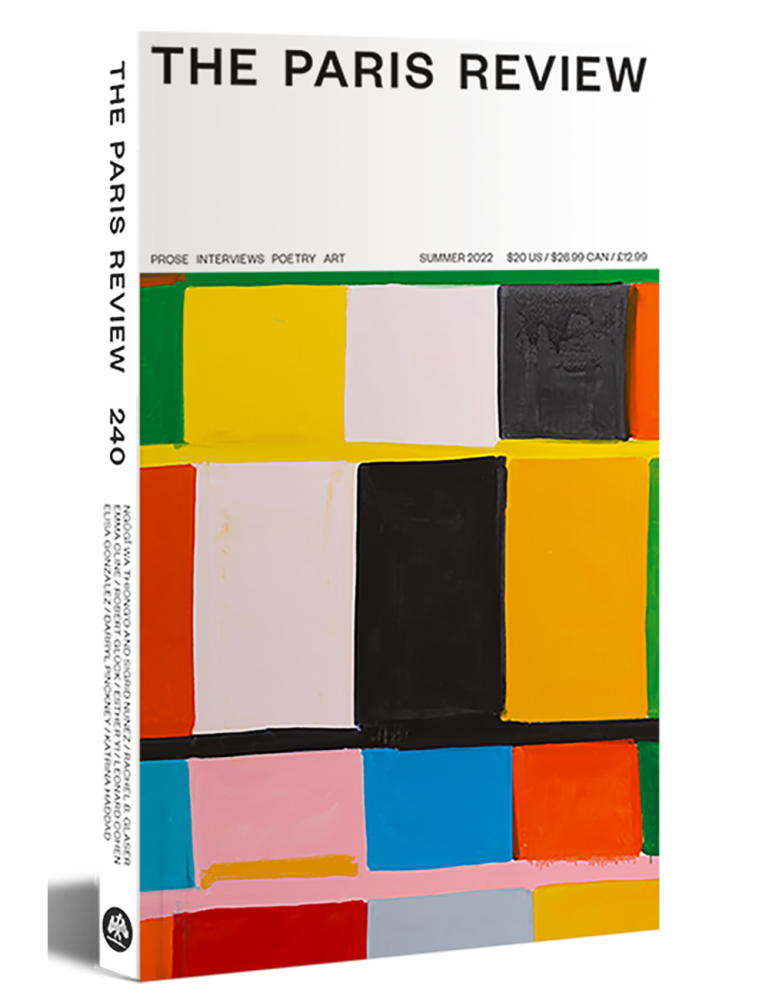 Ngũgĩ wa Thiong'o on the Art of Fiction: "There's a slipperiness to the Gĩkũyũ language. I'd write a sentence, read it the following morning, and find that it could mean something else." Sigrid Nunez on the Art of Fiction: "Sometimes you find yourself having to choose between your parents' feelings and your need to write about them."

Prose by Robert Glück, Harriet Clark, and Darryl Pinckney.

Poetry by Terrance Hayes, Katrina Haddad, and Elisa Gonzalez.

Art by Marc Hundley.